Adi Karya Sdn Bhd or shortly known as AKSB was officially establish on 22nd of January 2009. AKSB is a local company located at Bayu Park Business Centre, Balakong Jaya, Cheras, Selangor. The idea of AKSB's establishment came from a young entrepreneur known as En. Mohd Fuad Mahadi bin Ya'akob. He has more than 20 years of experiences in Information and Communication Technology (ICT) and has served both in private and government sectors.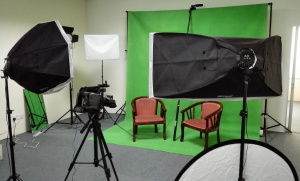 Along his career path, he has been a great system analyst, programmer, graphic design, website developer, script writer, professional trainer, musician, composer, director and video editor, and art director.
2012 marked his biggest achievement in his career path, which he has been elected to be the National Industrial Expert in Multimedia by Ministry of Human Resources.
AKSB has been so blessed with great experts in multimedia, audio video, information technology, mass media, education, and arts culture.
AKSB has produced lots of multimedia and creative products such as courseware application (CDROM), online game application, web portal, mobile apps based on Android and iOS, graphic design for desktop publishing, VCD/DVD film animation, music video clip, corporate video, documentary, script and creative writing.